Podcast: Play in new window | Download
This week Dave and Steel are joined by their old friend Jordan, a Las Vegas-based lawyer. Together, the trio talk about professional dumpster divers, meditating mummified monks, and the maker Jimmy DiResta, introduce a new segment focused on Dave & Jordan's shared love of Vin Diesel, take a question from a listener about how to deal with boring lecture classes, share some of their favorite recent music, and explore the wisdom of the 8th Century Buddhist monk Shantideva.
Links
Small Talk
Wired Magazine's profile of Matt Malone, professional dumpster diver in Austin, Texas.
Story on the unidentified mummified Buddhist monk in Mongolia from the BBC. A more in-depth feature appeared in the Siberian Times.
Jimmy DiResta's YouTube channel. Jordan recommends starting with these two classics:
Making an Aluminum Hatchet Handle:

Making an AK47-shaped guitar for Wyclef Jean:
https://www.youtube.com/watch?v=eLmKrXjTwIo
Diesel: Running on Gas
Dave & Jordan discuss the 2013 film Riddick, the third in the Chronicles of Riddick franchise. Here's the film's trailer [warning: it's pretty intense and probably not for children]:

Ask OTC
Here are a couple of images Dave and Jordan have drawn in class to help them pass the time.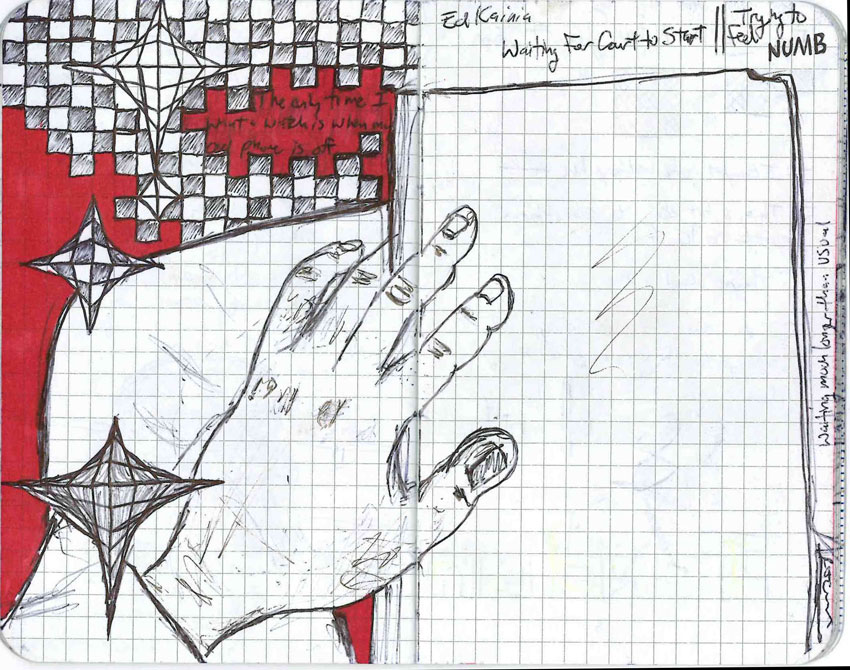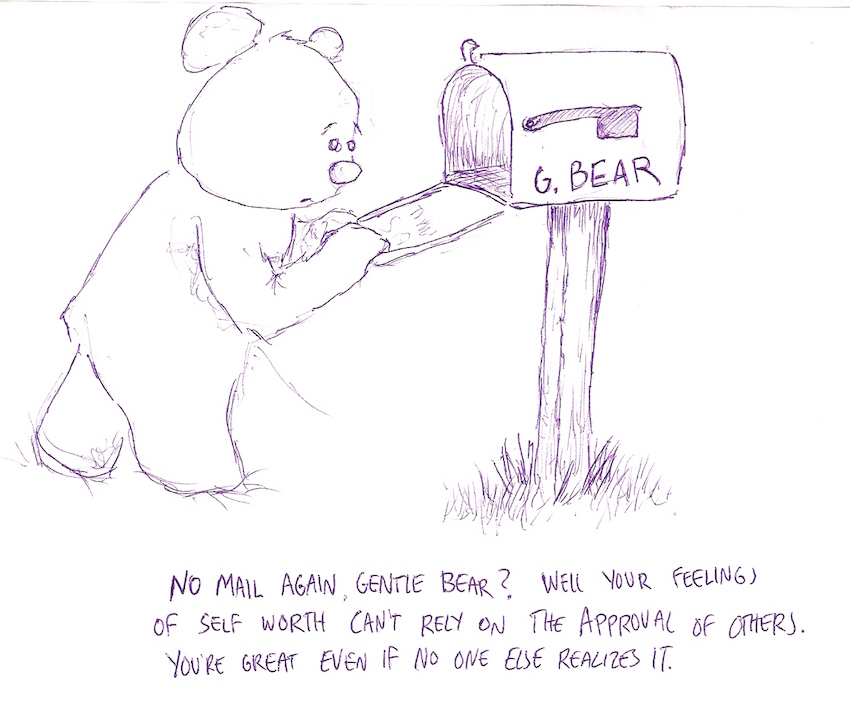 Dave has published a whole book of Gentle Bear cartoons, called Gentle Bear: Gentle Honey which you can buy in eBook form.
Unchained Melodies
DakhaBrakha: Baby

Animals as Leaders: Lippincott

AC/DC: Thunderstruck

Liam Bailey: Stun Me
Stun Me by Liam Bailey on Grooveshark
Alash Ensemble: Bashtak
Book Wisdom
This week's Book Wisdom was stitched together from various passages in Vesna A. and B. Alan Wallace's translation of Shantideva's A Guide to the Bodhisattva Way of Life.